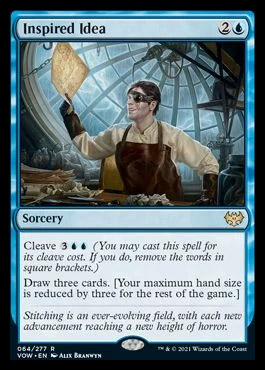 2U
Sorcery
Cleave 3UU (You may cast this spell for its cleave cost. If you do, remove the words in square brackets.)

Draw three cards. [Your maximum hand size is reduced by three for the rest of the game.]
Stitching is an ever-evolving field, with each new advanement reaching a new height of horror.