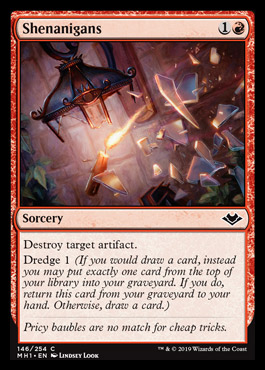 Shenanigans
1R
Sorcery
Destory target artifact.

Dredge 1. (If you would draw a card, instead you may put exactly one card from the top of your library into your graveyard. If you do, return this card from your graveyard to your hand. Otherwise, draw a card.)
Pricy baubles are no match for cheap tricks.